Penny and Giles MLS130/175/R/N Linear Displacement Sensor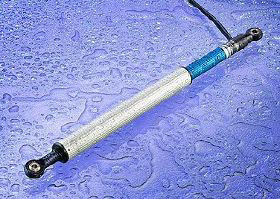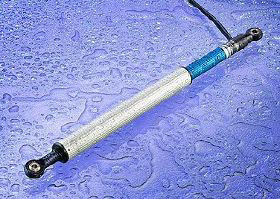 Penny and Giles MLS130/175/R/N Linear Displacement Sensor
MLS130/175/R/N
*Picture displayed shows a protective sleeve* This is an option but not included in this listing*
CLICK HERE FOR MLS130 DATA SHEET
• Metal Rod Ends or Quick Disconnect
• DR25 Jacketing
• IP66 Sealing
• Protective Sleeve Available.
The MLS130 sealed linear sensor is designed to provide superior performance within a compact, lightweight package in stroke lengths from 25 to 200mm. With a choice of mounting options, including metal rod end bearings, and an optional protective sleeve for extreme environmental conditions, this sensor is ideally suited to Motorsport data acquisition applications on suspension and throttle position feedback, where high performance and reliability with competitive pricing and rapid dispatch are vital. The sensor is supplied fully sealed to IP66, with an integrally molded DR25 sheathed multi core cable.
The MLS130 uses the proven hybrid track technology, which provides virtually infinite resolution and a long track life. This high reliability absolute position sensor reduces the need for regular maintenance and re-calibration, with no loss of position information in the event of a system power loss.